"man"
quinnie
Released September 30th, 2022
"man" is a long-awaited single released by the artist quinnie. Quinn Barnitt (or quinnie) is a bedroom pop artist from New Jersey. Barnitt first posted the chorus of this song on TikTok on June 3rd, and the video proceeded to gain over a million views. She posted the snippet with the caption "a song about men who will use a facade of softness to convince you they are more harmless than the rest."
However, there is more to this piece of music than what meets the ear. On July 7th, 2019, quinnie released a song called "gold star." She stated in another video posted on TikTok that the song "man" is her response to "gold star." This connection is important, as "man" and "gold star" tell different parts of the same story. Unfortunately, "man" is not the good part.
As quinnie is a bedroom pop artist, this song is very soft sounding. But don't let that fool you, this song builds dramatically. While the producers of this song managed to keep the entire song in line with the bedroom pop genre, the climax of "man" holds anger in its softness, an impressive feat in the bedroom pop realm. 
As mentioned earlier, this song is about a man who used his softness as a facade. While "gold star" is a love song to this man, "man" starts the chorus with the sentence, "so f*** all your gold stars." In the song "gold star," a gold star is symbolic of this mans love, which shows all of the hurt he caused in the time between the creation of "gold star" and "man." Another line to mention is the last line of the chorus, which says, "no amount of nail polish could paint you a good man." This song may not be the love song everyone wants, but it is the closure that quinnie needed.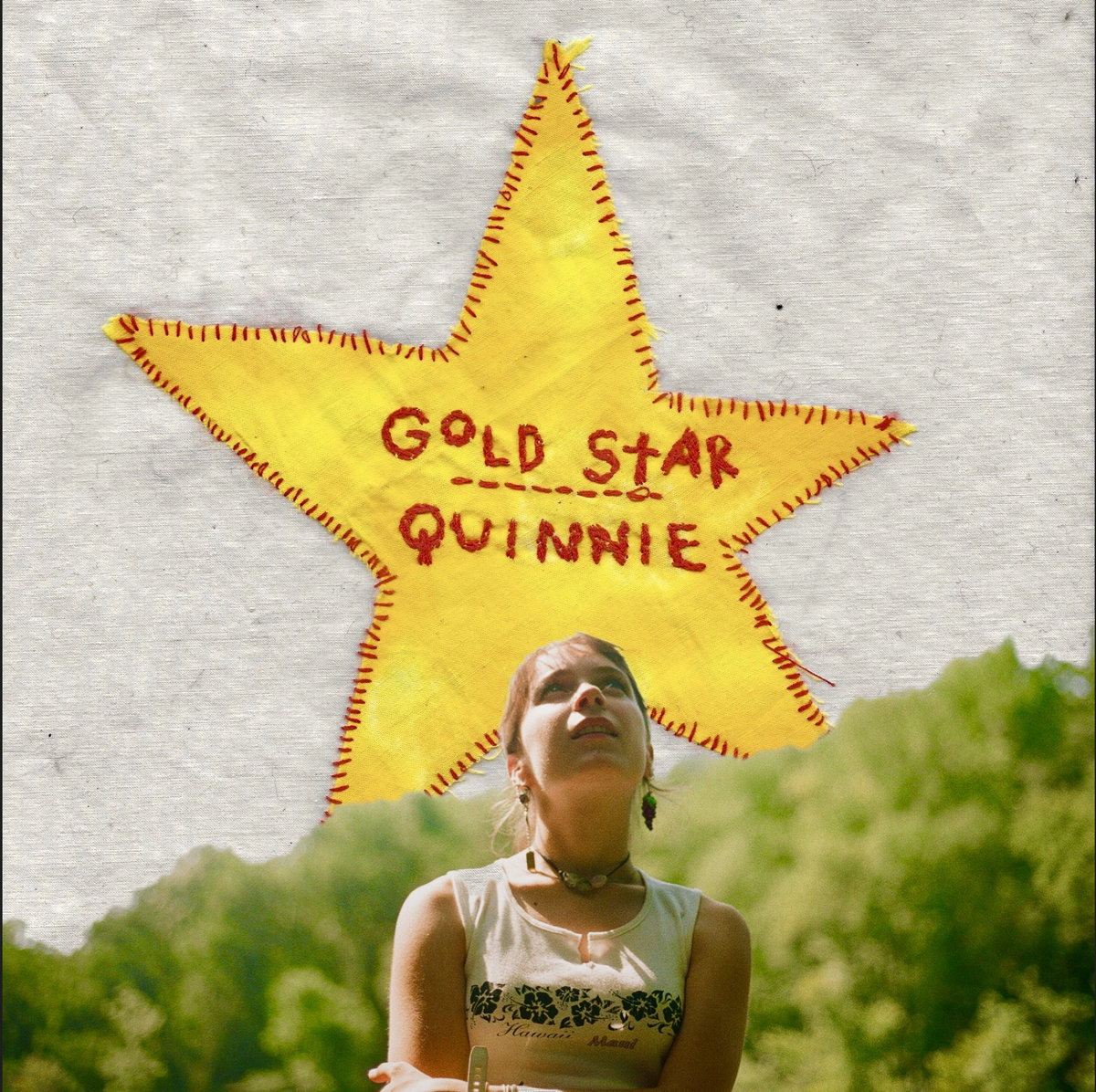 "gold star"
quinnie 
Released July 7th, 2019
"gold star" is the prequel to the story that is "man." quinnie has stated that she wrote this song in high school, and it definitely embodies the encompassing yearning that every teenage girl unavoidably experiences. 
This song is one of the earliest pieces quinnie released in her career. Production-wise, I don't think that she had found her niche by this point. The instruments sound harsh under quinnie's unique, soft voice. However, when you compare the production of "gold star" to her latest releases, you can tell that she has come into her sound.
For being written in high school, the lyrics of this song hold a lot of symbolism and emotion. The key line in the chorus is "could you give me a gold star and see me through?" As stated earlier, a gold star symbolizes this boys love, something that quinnie harshly denounces in "man." This line is also important as in the song "man," the first two lines of the song read, "I don't remember a single real thing about you, just all the sickness you were supposed to see me through." 
The rest of "gold star" reflects the actions of a young girl so desperate for love that she changes everything about herself in order to become more loveable in the eyes of a boy. While "gold star" seems like a love song, it is actually a song about losing yourself for love, and while "man" seems like a break-up song, it is actually a song about finding yourself again.
Welcome to "Something Old, Something New," written by AJ Jerome, where an artist's new release is reviewed alongside one of their older pieces of work.